下 一个
Previous
Zoom
X50 Vita Matcha Vital Matcha Australia develops a new generation of healthy sports energy drinks
Hong Kong No. 1 Fitness Website Confidence Guarantee
Official agent safe and effective
Hong Kong designated stores to buy (address)
Hong Kong SF stations or convenience stores free pick up (average two working days)
Taiwan International Express sent to the House (an average of three to four days)
X50 Vita Matcha "Vitamin Matcha Tea"
Herbal natural energy, natural refreshing vitality, cellulite and antioxidant effects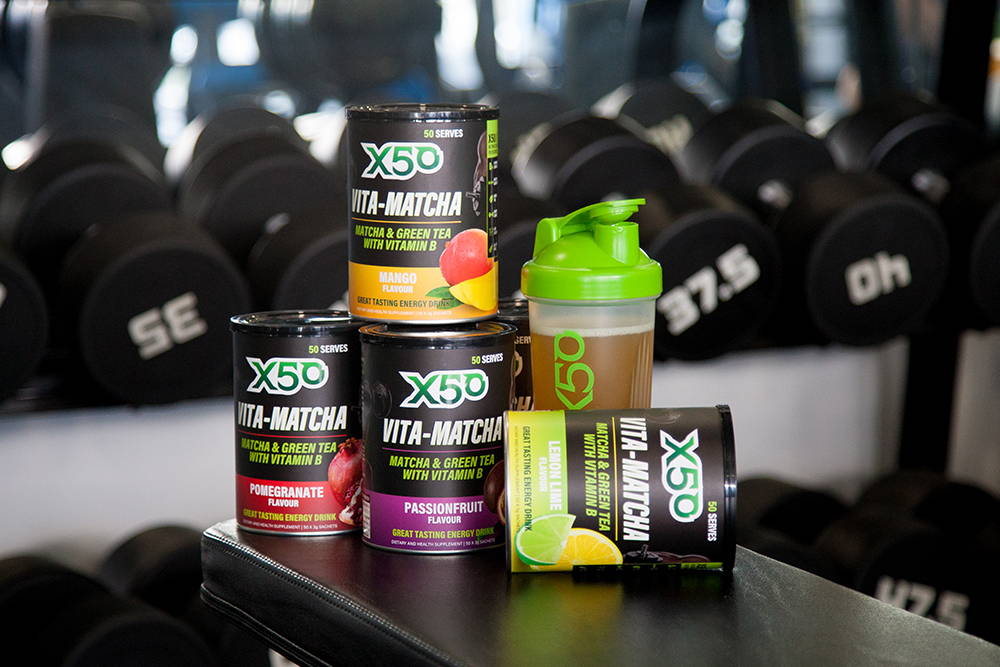 X50 Vita Matcha is an enhanced version of Green Tea X50. Australia develops a new generation of healthy sports energy drinks. Formulated with Matcha with an antioxidant content as high as 137 times that of ordinary green tea, Goji berry is naturally rich in vitamin C, and with a variety of vitamin B, it adheres to all natural ingredients. Therefore, X50 Vita Matcha is a "vital matcha tea". Can give you herbal natural energy, natural refreshing vitality, cellulite and antioxidant effects.
X50 Vita Matcha「維生抹茶」味道極佳,獨立包裝攜帶方便 (每包份量3g)
建議使用方法:為達到最佳效果建議每天飲用1-2次,一天不多於2次,避免睡前6小時前飲用;每次飲用只需要混合500毫升冷水 (可按個人口味調整),X50 Vita Matcha即將成為消脂能量飲品的新標準,非常適合恆常飲用維持低體脂比例。
Smart Supplement fitness coach home experience:X50 Vita Matcha is more like a natural fruit juice, it is very easy to import, sweet taste during the exercise immediately let you forget the hard work of training.
---
Most users will use X50 Vita Matcha as:
Morning refreshing and boosts cellulite throughout the day

Drink before exercise to speed up the metabolism, to help the body into the state of vitality

Mix with other commonly used supplements for drinking boosting benefits such as amino acids, creatine, BCAA
Are you still drinking a canned energy drink full of artificial ingredients and chemical flavors?
Contains natural caffeine, equivalent to half a cup to a cup of coffee. It is recommended to drink twice a day, each pack of 500 ml of water (cold and hot), the amount of water can be adjusted according to personal taste.(飲用方法不需要一次過飲曬600毫升)。