下 一个
Previous
Zoom
International Protein Superior Whey Made in Australia Superb Combination of Whey Protein Muscle Growth Ingredients
Hong Kong No. 1 Fitness Website Confidence Guarantee
Official agent safe and effective
Hong Kong designated stores to buy (address)
Hong Kong SF stations or convenience stores free pick up (average two working days)
Taiwan International Express sent to the House (an average of three to four days)
2019年5月公告:雖然International Protein生產商因為生產原料成本上升經已調高價格,但為回饋顧客支持,我們承諾未來半年產品售價維持不變,直至2020年1月1號。
健身奶粉極為罕見的細膩粉質、口感自然甜滑,沒有其他品牌的化學口感和過份甜味,暢銷澳洲18年肌肉營養品牌International Protein即將再次在香港引發轉用熱潮!歡迎試飲!
健身這麼辛苦,為什麼還要忍受難飲的健身奶粉?
Customer comments:
"It tastes better than healthy milk powder, more like milkshake!"
"The taste will not be too sweet nor too strong, the taste will be very natural."
"I do not think I'll have a taste after drinking."
"Silty light fine, very soluble"
"There will be no negative reaction to hot air"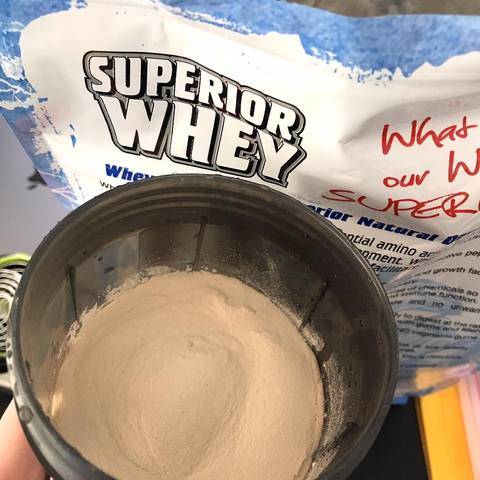 Superior Whey Made in Australia Optimal Whey Protein Combination Based on Raw Milk Powder New Zealand grass feeders are used with high quality raw materials to ensure that there is no other brand of chemical flavor and less hormonal Healthy injury.
This is why other brands of fitness milk you use have no effect. The hormones in raw milk affect our gastrointestinal bacteria and reduce the absorption of nutrients such as proteins.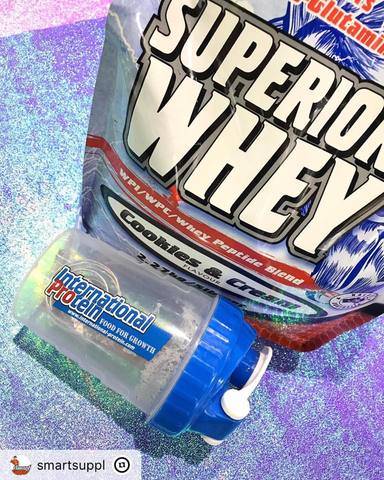 Superior Whey includes three of the most common whey protein ingredients: Whey Protein Concentrate, Whey Protein Isolate, Hydrolyzed Whey Protein, a superb combination of ingredients for muscle growth!
Whey protein isolate is the highest protein ratio, the lowest fat, rich in natural bio-active peptides to help muscle tissue synthesis.
Whey protein concentrate helps with natural immunity, with antioxidants and growth factors.
Naturally fermented L-glutamine - is produced from rice without chemicals and therefore has no toxic residues. Only pure, clean L-glutamine can effectively restore the body and boost immune function.
Exclude aspartame: use sucralose, taste delicious. Never contain extra ingredients such as fillers or stabilizers slow down its rapid absorption.
易消化 - 高質量的乳清蛋白快速有效的消化。沒有植物膠或大豆蛋白,所以不會讓你感到腸胃不適。每建議飲用量只有1.2克的乳糖。 無麵筋 - 沒有廉價的谷氨酰胺肽源自水解的小麥或低質量的小麥蛋白質,適合對小麥過敏的人。 無添加糖 - 產品中唯一的糖是天然存在的乳清蛋白。
No artificial spices.
(Based on the average of different taste)