Green Tea X50 Australian Natural Cellulose Accelerating Metabolism Formula 20 times Green Tea Extract Super Antioxidant Resveratrol (60 Package)
Hong Kong No. 1 Fitness Website Confidence Guarantee
Official agent safe and effective
Hong Kong designated stores to buy (address)
Hong Kong SF stations or convenience stores free pick up (average two working days)
Taiwan International Express sent to the House (an average of three to four days)
"Energise—Revitalise—Metabolise"

Green Tea X50 Herbal Natural Energy, Natural Vitality Enhancing Vitality, Cellulite and Antioxidant Efficacy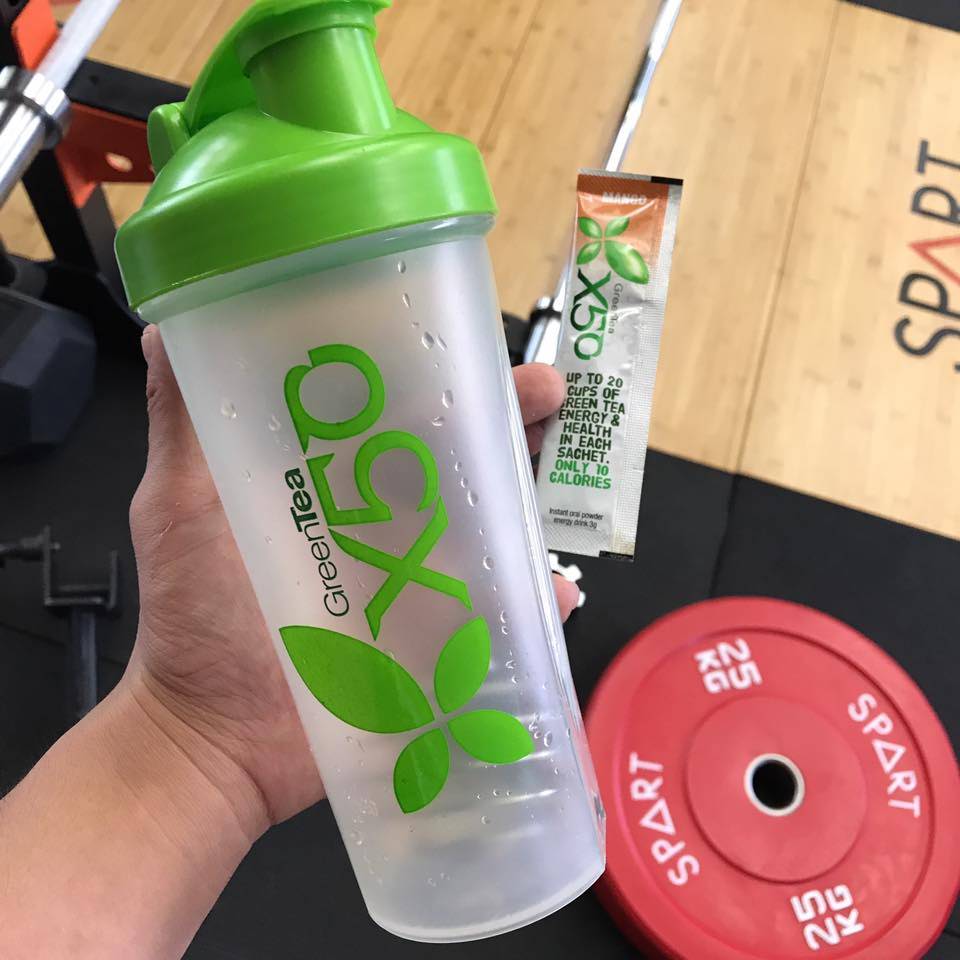 Six flavors of miscellaneous flavors:
Peach, tropical, passionfruit, raspberry, mango, lemon ginger - each 10 package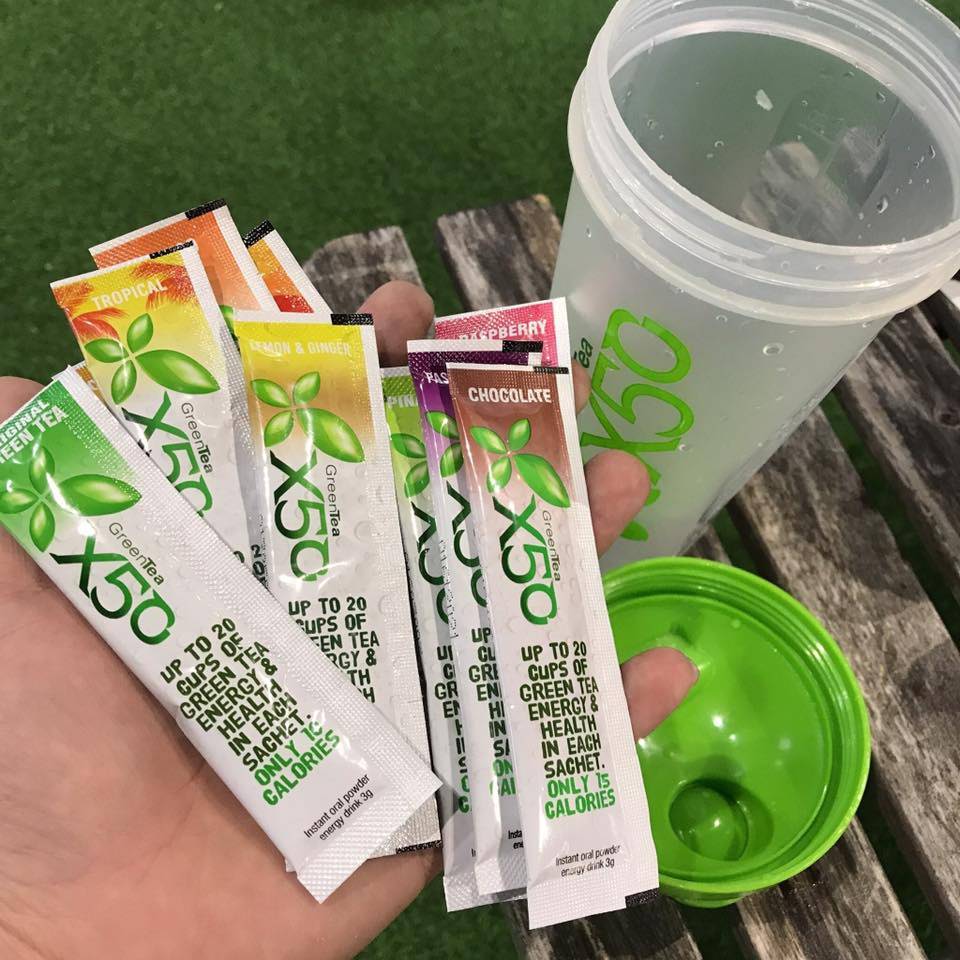 Finally there is a product for all fitness beginners!
Green Tea X50 is the latest Australian Natural Cellulite Accelerating Metabolism formula. The goal is to fundamentally improve the constitution, not just the short-term anti-cellulite weight loss. A series of products are becoming more and more popular in Australia. This year, they replaced their brand new packaging with new ones. At the same time, they adhered to the all-natural ingredients. The content of the super antioxidant resveratrol was increased by five times. The taste, cellulite, and speeding up of metabolism have further improved.
Use twenty times natural green tea extract and add super antioxidant resveratrol to give you herbal natural energy, natural refreshing and energizing, more cellulite and anti-oxidant effect, and excellent taste, easy packing and carrying (3g per package), only need to mix 600 ml of cold water (adjustable according to personal taste) for each drink. GreenTea X50 is about to become the new standard of cellulite energy drink, which is very suitable for constant consumption to maintain low body fat percentage.
Smart Supplement fitness coach home experience:GreenTea X50 is more like fruit tea, it is very easy to import, sweet, spicy taste during the exercise immediately let you forget the hard work of training.
---
Most users will use GreenTea X50 as:
Morning refreshing and boosts cellulite throughout the day

Drink before exercise to speed up the metabolism, to help the body into the state of vitality

Mix with other commonly used supplements for drinking boosting benefits such as amino acids, creatine, BCAA
It is recommended to drink twice a day, each pack of 600 ml of water (cold and hot), the amount of water can be adjusted according to personal taste.(飲用方法不需要一次過飲曬600毫升)。
---
Are you still drinking a canned energy drink full of artificial ingredients and chemical flavors?
Sweet, Sese, Australia's best-selling brand GreenTea X50 gives you twenty times the natural green tea essence, low calorie and seven effects: promote metabolism, cellulite, dehydration, refreshing, antioxidant, detoxification, help digestion. Let your body become the strongest Cellulite machine! Natural and healthy ingredients, suitable for regular consumption to maintain low body fat ratio.
Australia's innovative and healthy cellulite energy drink is about to bring a new wave of bodybuilding!
Green Tea X50 is a unique combination of green tea extract and resveratrol. It is packed in a single package and is easy to carry. Mix only with 600 ml of cold water for each drink. Shake it well.
A pack of serving size is equivalent to 20 cup of green tea, Green Tea X50 allows you to quickly absorb the beneficial ingredients of green tea and resveratrol concentrated twenty times, sweet, Sese, fresh and delicious. Contains natural caffeine, equal to half a cup to one cup of coffee.
Green Tea X50 Tasteful and beneficial, can help you increase energy, improve physical fitness, and help achieve the goal of bodybuilding. Each contains a wealth of antioxidants, polyphenols, catechins and EGCG.
The anti-aging properties of resveratrol are reasons why this ingredient is widely used in cellulite products. Green tea is considered one of the best superfoods in the world. All of these promote cellulite and healthy ingredients are concentrated in individually tidy, individually wrapped, super-multi-flavored to choose from.
The main components and efficacy:
Green Tea: 4000 was discovered years ago to be one of the best superfoods widely recognized for its health benefits today.
Resveratrol: Super anti-aging properties Antioxidants.
Increase energy: Green Tea X50 gives you a stable and natural physical energy supply that helps to improve the performance of sports training and improve active lifestyles.
Fat Burners: Green Tea in Green Tea X50 may help to increase heat production and increase your body's natural caloric expenditure.
Metabolites: Green tea stimulates metabolism and calories by increasing energy expenditure.
Naturally sweet: sweet, spicy, fresh and delicious. Each serving only contains 6-10 calories and no sugar. Green Tea X50 only uses natural plant-derived sweeteners such as stevia and xylitol.
Suitable for you? Green Tea X50 is designed for anyone who wants to maintain a fit body in a healthy manner, maintain a low body fat percentage and firm muscles, especially in the gym.
---
Prevent fat cells from forming super-resistive resveratrol in advance is known as the "most radical" diet pill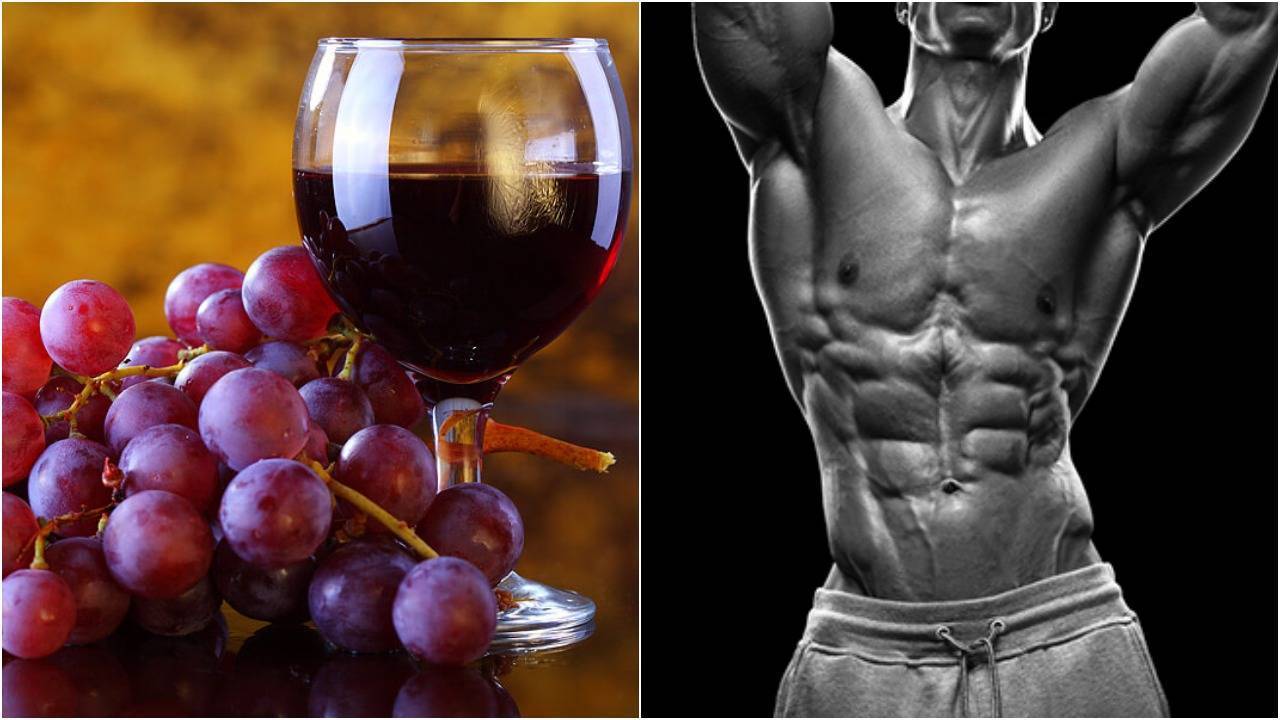 Super antioxidantResveratrolIn recent years, the media has often been regarded as the "most radical diet pill" to prevent the formation of adipocytes in advance. This plant micronutrient that belongs to polyphenols is the source of health benefits for red wine. What is the principle?
In 2017, Western media reported on a study led by Professor Du Min, a principal researcher at Washington State University and published in the International Journal of Obesity.
Among them, he said: "Polyphenols including resveratrol can increase gene expression and enhance the oxidation of dietary fat... Convert white fat to beige fat and burn lipids (fat) as calories. Loss helps maintain body balance and prevent obesity." Professor Du Min's academic department specializes in the physiology of skeletal muscle and adipose tissue in vivo.
And indeed, ResveratrolIn the current academic research has been confirmed to interfere with fat cell growth. A general overview of how resveratrol affects fat metabolism is that it hinders mesenchymal cells from becoming fat cells, thereby indirectly supporting other physiological mechanisms.
Therefore, resveratrol has long-term health benefits, rather than a temporary weight loss effect. It can even be said that it helps to suppress obesity and prevent adipocyte formation in advance, because after fat cell formation, it can basically only shrink and it is difficult to completely wipe out.
---